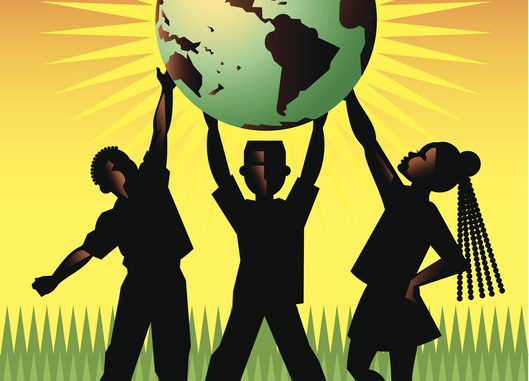 The NAACP or National Association for the Advancement of Colored People was established in 1909 and is America's oldest and largest civil rights organization. It was formed in New York City by white and black activists, partially in response to the ongoing violence against African Americans around the country. In the NAACP's early decades, its anti-lynching campaign was central to its agenda. During the civil rights era in the 1950s and 1960s, the group won major legal victories, and today the NAACP has more than 2,200 branches and some half a million members worldwide.
FOUNDING OF THE NAACP
The NAACP was established in February 1909 in New York City by an interracial group of activists, partially in response to the 1908 Springfield race riot in Illinois.
In that event, two black men being held in a Springfield jail for alleged crimes against white people were surreptitiously transferred to a jail in another city, spurring a white mob to burn down 40 homes in Springfield's black residential district, ransack local businesses and murder two African Americans.
The NAACP's founding members included white progressives Mary White Ovington, Henry Moskowitz, William English Walling and Oswald Garrison Villard, along with such African Americans as W.E.B. Du Bois, Ida Wells-Barnett, Archibald Grimke and Mary Church Terrell.
NIAGARA MOVEMENT
Some early members of the organization, which included suffragists, social workers, journalists, labor reformers, intellectuals and others, had been involved in the Niagara Movement, a civil rights group started in 1905 and led by Du Bois, a sociologist and writer.
In its charter, the NAACP promised to champion equal rights and eliminate racial prejudice, and to "advance the interest of colored citizens" in regard to voting rights, legal justice and educational and employment opportunities.
A white lawyer, Moorfield Storey, became the NAACP's first president. Du Bois, the only black person on the initial leadership team, served as director of publications and research. In 1910, Du Bois started The Crisis, which became the leading publication for black writers; it remains in print today.
THE NAACP'S EARLY DECADES
Since its inception, the NAACP has worked to achieve its goals through the judicial system, lobbying and peaceful protests. In 1910, Oklahoma passed a constitutional amendment allowing people whose grandfathers had been eligible to vote in 1866 to register without passing a literacy test.
This "grandfather clause" enabled illiterate whites to avoid taking the reading test while discriminating against illiterate blacks, whose ancestors weren't guaranteed the right to vote in 1866, by requiring them to pass a test in order to vote.
The NAACP challenged the law and won a legal victory in 1915 when the U.S. Supreme Court ruled in Guinn v. United States that grandfather clauses were unconstitutional.
Also in 1915, the NAACP called for a boycott of Birth of a Nation, a movie that portrayed the Ku Klux Klan in a positive light and perpetrated racist stereotypes of blacks. The NAACP's campaign was largely unsuccessful, but it helped raise the new group's public profile.
To read the rest of the article, click here!