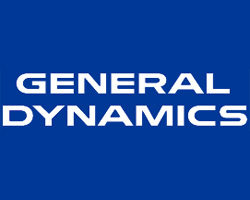 General Dynamics employees are united by our Ethos—our defining moral character as a company.
This Ethos undergirds our culture and our commitment to our communities, employees, customers and shareholders. It drives and determines how we do business and informs our commitment to good corporate citizenship, sustainable business practices and community support.
COMMITMENT TO ETHICS
We pride ourselves on our responsible and ethical practices, which play an important role in the communities where we live and work. This culture of ethics is the bedrock for every employee, ensuring we act with integrity, honesty and respect for others. Our employees take this responsibility seriously and understand their essential role in preserving General Dynamics' reputation.
OUR PEOPLE
At the heart of our company are our employees who rely on their intimate knowledge of customer requirements and a unique blend of skill and innovation to develop and produce the best possible products and services. Our team's skill and dedication are reflected in our agility and performance as an organization.
Click here for more career opportunities with General Dynamics: