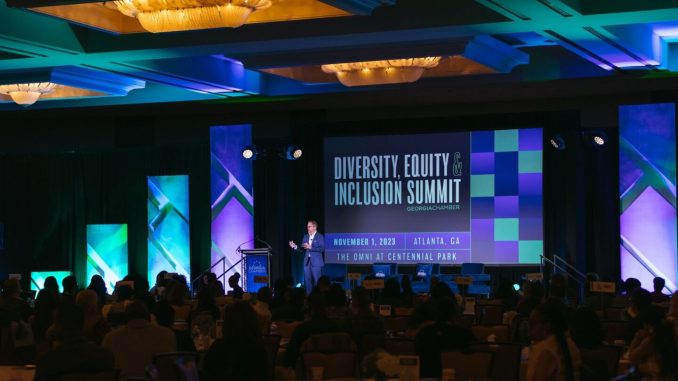 by Marlon Hyde
The Georgia Chamber of Commerce hosted its annual Diversity, Equity and Inclusion Summit in Atlanta, featuring panel discussions on creating inclusive workplace environments for people with disabilities, advancing anti-racist policies and practices and strategies for creating a successful multigenerational workforce.
Chris Clark, the Chamber's president and CEO, notes that people are more aware of the impact of Diversity, Equity, and Inclusion within the state's business community.
"What we're seeing is more and more companies are looking at DE&I as a part of the solution to deal with the workforce shortage," said Clark.
Racial minorities made up almost 40% of workers and owned over 36% percent of businesses in the state, according to the U.S. Small Business Administration.
"DEI means ensuring that the Hispanic community isn't left behind in our conversations," Verónica Maldonado-Torres, president and CEO of the Georgia Hispanic Chamber.
As Georgia grows more diverse, businesses must adjust to the changing labor market.
"That we are being inclusive in corporate America, that we are driving dollars and opportunities to build the capacity of this community, and that we are inviting the community to the table to be able to create a pathway of prosperity for everyone," said Torres.
However, she says there are still areas for improvement.
To read this article in its entirety at ww.wabe.org, click here.