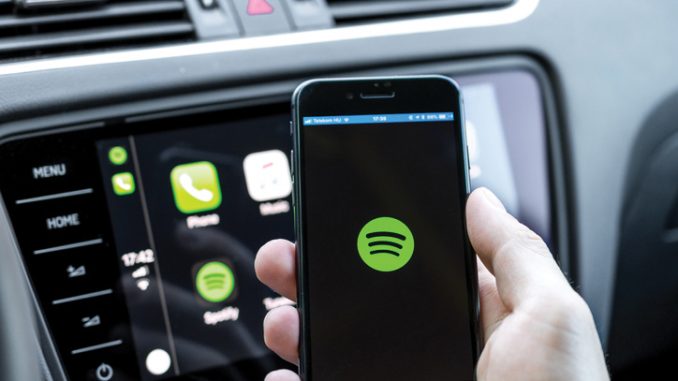 Over the past few years, Spotify has stepped up their game with their efforts celebrating Black History Month. For the past two years, they have featured their Black History Is Now music hub, which celebrates the music and achievements of African-Americans not just during Black History Month, but all year round. The brand collaborated with Pharell Williams and Janelle Monae to curate playlists, and give voice to others within the black community that were doing noteworthy things.
This year, Spotify will go even deeper with their focus and support of the African-American community, but amplifying their existing Black History Is Now campaign, with Phenomenal Black Music, a "celebration of the songs and women that have shaped the way music is made, experienced, and replicated across the world.
With this year's evolution of the campaign, Spotify will feature Phenomenal Black Music playlists, merchandise to bring the feelings of campaign's theme to life, designed by prominent black artists including Joe Freshgoods and Jamila Okubo, and a two-day immersive exhibit style pop-up event in New York City which will celebrate 32 exceptional songs and women.
I chatted with Amanda Butler, Spotify's Director, Head of Music Marketing, to find out more about such an expansive culture-rich campaign came to life. Through our discussion, it became clear that Spotify followed four core principles that any brand can and should follow when working to engage, connect, and celebrate diverse and niche communities.
1. Work with your employees.
The people you have on your team are a powerful resource to you as you work to connect with diverse consumers and other niches that have unique needs. That's another reason why it is critical for you to have a diverse and inclusive workforce, where everyone on the team feels like they belong. They can bring forth ideas and insights that can help you connect and deliver experiences to consumers who belong to these niche markets, that draw them closer to you.
The Black History Is Now campaign was birthed from the voices of team members at Spotify.
It's really important to us to make sure that we're connected to the employees of the organization..the actual initiative started from an employee resource group, our BLK members at Spotify…connecting together, they created the Black History Is Now hub. And from that effort, we started to do campaigns.
Ideally, people working on your marketing team, agencies, and consultants should be representative of the customers you serve. If that isn't your reality today, tap into the employee resource groups at your company. When I worked my corporate job, I was an active member of our employee resource group for African-Americans, and we would have loved the opportunity to partner with brand teams on how to effectively engage with the black community in marketing.
2. Partner with members of the community.
The more you collaborate and partner with those who are members of the communities you want to engage with, the easier it will be to uncover insights that will help you speak to them in a way that draws them closer to you…
To read this article in its entirety at Forbes.com, click here.