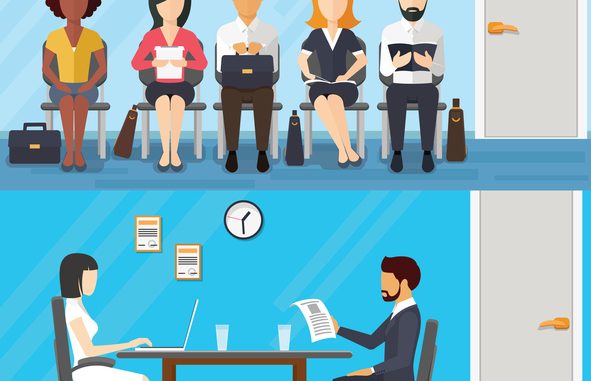 Interviews can be nerve-wracking, but, when you're prepared, your experience can be better and you can feel more confident. When meeting with a candidate, the interviewer looks for someone smart and friendly, but if you're unprepared, that can be disappointing and lead to the company choosing another candidate. Your confidence and preparedness can influence the interviewer.
Doing some research about the company beforehand is important and shows you are genuinely interested in the job. When a candidate says they don't know much about the company, it's a sad moment. The message the interviewer hears is "I'm not really interested in the job or the organization." This is especially critical if you're interviewing for a role within the company where you will be a leader or a knowledge worker.
The research you do will help you create a connection at the job interview and it will bring up questions you'll want to ask about the job and the company. These questions could range from what the job entails specifically to what are the diversity and inclusion initiatives the company strives to achieve. It is important for the organization and yourself to feel like you could be a good fit. All of the research pays off in the end!
To ensure you feel prepared and look it as well, here are five things you should bring with you to the interview:
Hard copies of your resume, even if you may not be asked for them. Make sure you bring them in a folder to keep them wrinkle and stain free!
A notepad and a good pen to make notes or your preferred electronic way, write down questions to ask at the end, and, also, already in the pad, the questions brought up in your research! Also write down what have learned from your research like:

What does the company do?
How big is the organization?
Age and location.
Job title and job description.
Public or privately owned?
CEO?

Prepare some energetic and powerful stories from your previous work:

A time when you saved the day.
A story about working with someone who was difficult.
A time when you made a mistake, what you learned from it and how you applied it to your future work.

Wear an interview outfit that makes you feel proud, powerful and confident.
And a positive and fearless mindset of "I'm going to meet new people today. I'm going to learn new things. I just have to be awesome and let them see how my brain works. If we make a connection and fit, then perfect. If not, that's okay too, there'll be other opportunities."
Remember, you already got the interview, which is sometimes the hardest part!