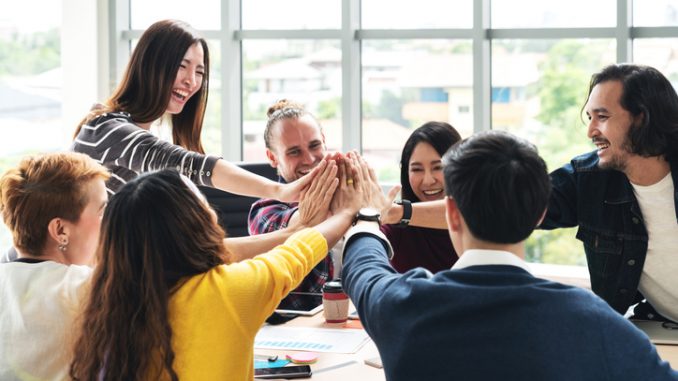 Much of the effort and budget spent on diversity and inclusion are focused on increasing the diversity of new hires through improved recruiting practices. I have previously suggested that companies should consider how their levels of diversity and inclusion impact all key aspects of their business – not just recruiting, but also retention, operations and sales. In fact, focusing only on hiring for diversity without considering inclusion can lead to negative consequences.
But regardless of whether a company wants to diversify their talent because they believe in the value of being diverse and inclusive, or simply for compliance reasons or for appearances, there is an obvious economic advantage in hiring from a more diverse talent pool: increasing the supply of candidates lowers hiring costs, especially when there is strong competition for talent. In addition, unless you believe that white men are intrinsically superior (in which case I highly recommend you read Dr. Chamorro Premuzic's recent book and my recent article that disproves this notion), tapping a broader talent pool means that you have more qualified candidates to choose from, and thus, especially for large firms that do a lot of hiring, the average quality of your talent will be higher.
Companies often complain that one of the reasons for the lackluster increase in diversity is the "pipeline problem," i.e., the difficulty of finding sufficient talent from diverse backgrounds, especially for certain highly skilled positions. As an example, a recent study by the U.S. House Committee on Financial Services asked the country's largest banks to identify challenges they faced in implementing diversity goals and initiatives. At the top of the list, "banks provided responses indicating a belief that they are competing for the same small pool of diverse talent because of the lack of candidates with STEM educational background and experience."
I believe that the pipeline problem is greatly exaggerated, and that it is largely an artifact of the way companies go about recruiting talent, combined with a lack of understanding of how a company's current levels of diversity and inclusion hamper its efforts to recruit talent. To explain my viewpoint, let's break down the process of hiring a talented candidate into a series of stages, and try to understand how our actions influence the likelihood that candidates from diverse backgrounds can make it across each stage.
In order to be hired by a company, a candidate has to go through six stages. First, they have to be aware that the company even exists. Second they have to believe that the company is relevant to their skills and career aspirations. Third, they have to feel that the company could be a good fit for them in personal terms. Having crossed these three stages, a candidate will apply and come to the fourth stage, which is getting invited for an interview. The fifth stage is getting an offer, and the sixth and final stage is accepting the offer.
To read this article in its entirety at Forbes.com, click here.