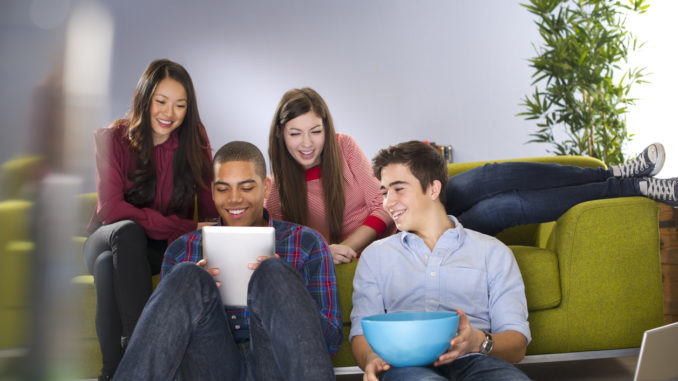 Life after college isn't always easy. You have to find a job, move away from a lot of your friends, and actually get up before noon (the horror!)
Here are just a few ways that films and TV shows completely lied to us about life after graduation.
You won't be able to afford a massive loft apartment
Complete with quirky exposed brick and aged wood beams. If you're a recent graduate you will probably end up in a house-share with at least three other people. You can kiss your privacy and dreams of a Pinterest-inspired apartment goodbye. Sorry, but you won't be able to afford Monica's apartment in Friends.
You don't just fall into the perfect post-grad
Sorry Elle Woods but getting into Harvard just isn't that easy. Finding the perfect post-grad degree can be very tricky. Not to mention the extortionate fees.
You probably won't get your own office
With a sprawling view of the skyscrapers below. You'll be lucky if you even get a cubicle in your first officejob. But hey, It's always something to work towards.
For the rest of the article, click HERE!