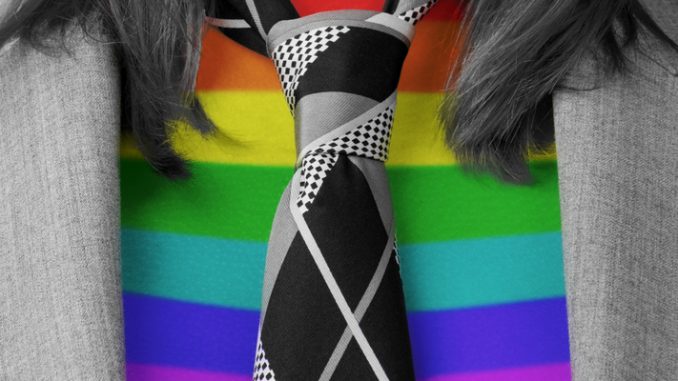 Coming out as gay to friends and family is hard, yet coming out to co-workers can be just as fraught. Although the most valuable company in the world, Apple, today is helmed by a gay man, Tim Cook, he did not come out until years into his tenure. And that's understandable: There are still 28 states in which it is legal to terminate an employee because he or she is gay.
Moreover, many people still choose to keep their sexual orientation hidden from colleagues because of the perception that this disclosure could undermine professional bonds or affect career progression.
This is a problem for businesses, because now more than ever, diversity in leadership teams matters — diversity of races, genders and also sexual orientations. When employees are able to speak openly and honestly about themselves and about at least a portion of their personal lives, businesses are made stronger. They better understand their customers and/or the social context in which they operate.
Thanks to the decades-long effort of activists, I believe that coming out at work has never been more supported. Yet many question the importance of a specific focus on diversity, asserting that technical merit should be the only criteria for leadership. Here are three actions that I believe strong leaders and companies must take to encourage and improve diversity and inclusion for LGBTQ men and women in the workplace (and why these actions improve a business) .
Diverse leadership teams improve businesses.
As an executive faced with critical strategic decisions, I know that the right path can often be elusive, and insight doesn't always come from solitary contemplation.
For example, my company publishes a global social app for gay men, and we regularly get requests from other companies to buy our data, including data about health and HIV status. Our company recognized the seriousness of such requests, and after much deliberation, not only elected to avoid selling our data, but also cut all ties with third-party ad networks.
Read the full article here: at Entrepreneur.com