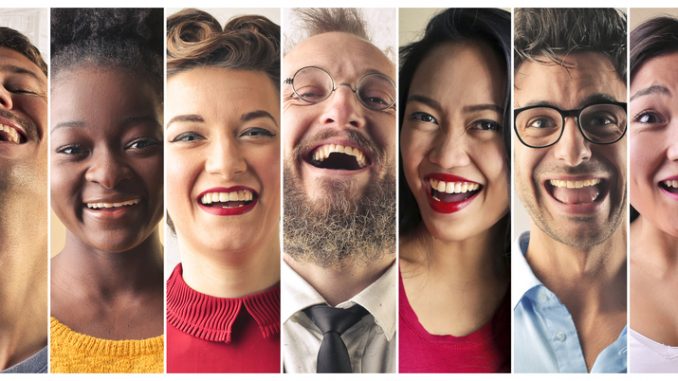 When I first arrived at Arizona State University, I was amazed by and curious about the students I encountered from different states and countries. And they were curious about me. Being born in one country (Sweden) and raised in another (Spain) allowed me to meet people from many different countries and from all walks of life and, when I arrived at ASU, I was excited to be in a school that housed one of the biggest populations of international students in the country.
I want to believe that I was culturally sensitive, but I wasn't, not when I was 18. Sure, I'd met individuals from a lot of places, became good friends with some of them, was culturally sensitive towards those whose cultures were not too different from mine… but that bias most of us have towards people from different countries and cultures, I had it too. It's not that I thought they were bad people, I had just assumed things about their culture that weren't necessarily true. A girl from the Middle East I bonded with and later became best friends with, taught me more about her culture. That's when I realized how insensitive I had been, and other people are.
Then I started noticing how culturally insensitive people were to my country of origin and the country where I was raised. They assumed that, because I was raised in Spain, we don't shave, and we are all "hairy." We don't have TV or internet. This last assumption wasn't because they knew the country had recently ended a bad dictatorship that had lasted nearly four decades, but simply because they thought a country like Spain couldn't possibly be as technologically advanced as the U.S. Another assumption was that I was very promiscuous because I was from Sweden and "that's how women are there."
But how could I be mad at them for thinking these things when I was just as ignorant about certain cultures I hadn't been a part of until college?
With the world being as connected as it is, it's crucial to teach our children and less knowledgeable adults to be culturally aware and culturally sensitive.
What is cultural sensitivity?
"Cultural sensitivity is being aware that cultural differences and similarities between people exist without assigning them a value – positive or negative, better or worse, right or wrong." (RedShoeMovement.com)
What is cultural awareness?
"Cultural awareness is the foundation of communication and it involves the ability of standing back from ourselves and becoming aware of our cultural values, beliefs and perceptions." (culturosity.com)
These values are not only applied in personal relationships, but also in the workplace. Whether it's a small, local business or a global enterprise, cultural awareness and sensitivity will help you bond and build relationships with people and companies around you and all over the world. Don't assume anything! We are all different and it's a good thing. Thanks to all of our differences, new perspectives and ideas are brought to the table that can increase productivity and business. Being aware of cultural differences and similarities between people is natural. Being aware of it without assuming or assigning it a value doesn't come easy to everyone.
I've learned to ask if I'm unsure of something within a culture. In my experience, people appreciate when you take an interest instead of walking into a room with a "I don't need your help, I know it all" attitude. Cultural awareness and sensitivity is about the diversity and inclusion of all people. It's about wanting to learn new things and meet new people in order to be more diverse and inclusive.