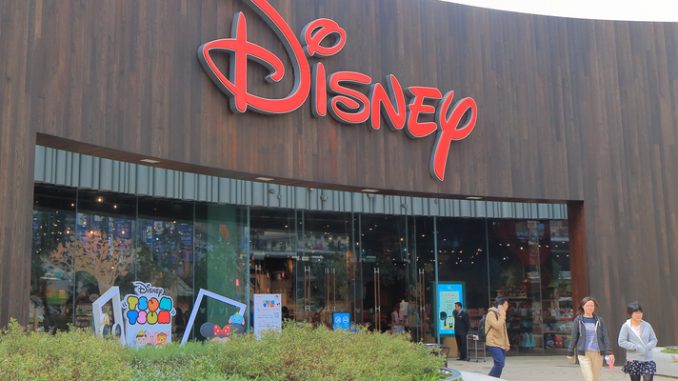 "You're about to learn what it means to be a software engineer. You're about to learn a lot about this company, and how technology is used to make the magic. But I think the biggest part is, you're going to learn a lot about yourself."
Nikki Katz is giving a stirring speech in a room with walls plastered with characters such as the Incredible Hulk, Frozen's antic snowman Olaf, and the brain-inhabiting cast of Pixar's Inside Out. The decor—and Katz's allusion to magic—aren't surprising, given that we're in a Walt Disney Company building in Glendale, California.
A Disney VP of technology, Katz has the sort of background you'd expect of someone in her position, including a degree from Stanford and a résumé with experience at companies such as Yahoo. The women she's addressing, however, are joining Disney's software-engineering workforce in a most unconventional way. They're participants in CODE: Rosie, a program that gives women already at the company in non-technical roles an opportunity to switch careers.
Katz is speaking at an afternoon mixer the week before the 2018 CODE: Rosie program officially kicks off. A few feet away is the area where participants will return to begin class, with MacBooks and welcome packets already in place on rows of desks. After three months of training—in everything from basic computer-science concepts to programming languages such as Python—they'll segue into a yearlong apprenticeship consisting of two six-month chunks in different teams within the company. Then they'll have the opportunity to take a job within one of Disney's technical groups.
The 15-month experience changes participants' lives in ways that go beyond the immediate career opportunity. "Coding is the language of the modern world, because everything is centered around technology," says Leilenah Mamea, a participant in the first CODE: Rosie class who formerly worked in finance and now writes code for sites such as Disney.com and StarWars.com. "Now I can contribute to that language and those conversations."
CODE: Rosie is certainly a big idea. But in many ways, the soul of the initiative lies in the details that make it work. Disney had to create nearly everything about it from scratch, and in some cases rethink it for this year's class, which is the second cohort and the first open to women from across all of Disney's divisions. "We haven't found any precedents—internally or externally—for program like this," says Katz.
To continue reading this article, click here!
Article FastCompany.com