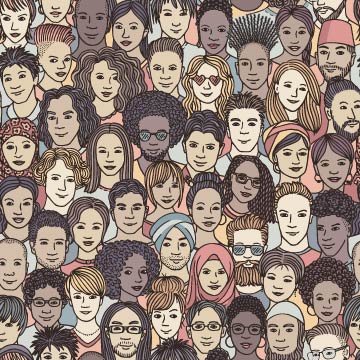 If business leaders want employees to be successful, they must cultivate a workplace that's diverse and inclusive, says Julie Sweet, the chief executive of North America for consulting firm Accenture.
Sweet tells Fortune that an important part of her role as CEO is promoting cross-company awareness of diversity and inclusion, which is core to Accenture's business, and supporting initiatives that support that position. A diverse workplace helps the consulting firm attract and retain skilled talent, she says. What's more, Accenture North America's ability to deliver innovative solutions alongside some of America's largest companies on the Fortune 500 list is strengthened by the multidimensional perspective brought by employees with dissimilar backgrounds, Sweet adds.
Consulting at scale requires investments in technology and people. At Accenture, Sweet says "employees are looking at us to both externally and internally represent the values that are important." To build support for the diversity and inclusion agenda, Sweet has made it her mission to build a workplace that is equally represented by men and women by the year 2025. How is Accenture doing so far? "With 459,000 people globally, 42% [of Accenture employees] are women, so we're on track," she says. Accenture also supports ethnic diversity by helping employees build resource groups and professional networks.
To read the entire article on Forbes.com and watch a video conversation with Julie Sweet, click here.