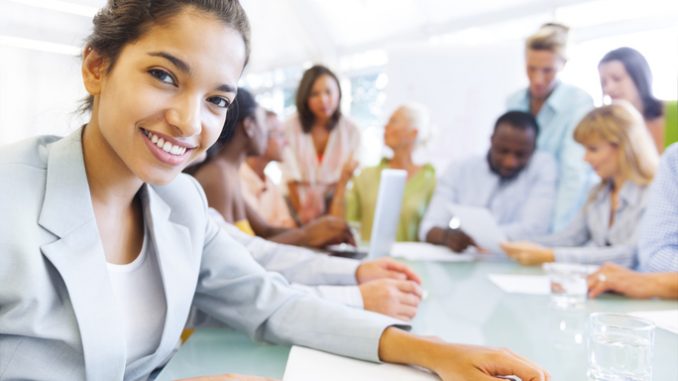 We treat diversity in the financial services industry as something that's 'nice-to-have,' but we owe our investors more.
any companies today are talking about the value of a diverse workforce. After 30 years in human resources at a range of leading companies, I am heartened by the evolution and increased focus on diversity and inclusion. But it's time to move from discussion to action. To see real change, companies must stop treating diversity as a "nice-to-have" box to be checked.
A growing body of research shows that companies with culturally and ethnically diverse leadership are more likely to have above-average profits. A recent report from McKinsey found that gender diversity correlates with both profitability and value creation in the workplace.
But despite the business imperative, the financial services industry is falling behind. Women- and minority-owned asset management firms exhibit strong returns, yet are dramatically underrepresented in every asset class, according to a 2017 Knight Foundation report. Only 20% of mutual funds globally have at least one female fund manager, according to a 2016 Morningstar study. And 2017 data from the Bureau of Labor Statistics found that only 4.8% of advisers are African-American, 6.6% are Asian and 8.3% are Hispanic.
The world we live in is diverse, and the lack of diversity in the financial services industry has a real impact on how we relate to clients and ultimately how we do our jobs. The more diversity of background and diversity of thought we can bring to the equation, the better equipped we will be to excel in our work.
Taking action
At Capital Group, our perspective is that our differences make us better. Our success depends on the ability of our portfolio teams and investment professionals to reflect diverse perspectives to make good investment decisions. To do that, we must recruit, retain and help advance employees who reflect our diverse world.
In my experience, it starts with leadership support and a deliberate approach, followed by a comprehensive program with short- and long-term goals. What makes it work over time is a genuine organizational understanding that a diverse and inclusive business is one that will thrive.
We have embraced the "REAL" model to drive diversity and inclusion firmwide. We realize we can't just invest in recruitment or engagement to create tangible change. We need to develop our future leaders and set an example for the rest of the industry.
Read the rest of the article at www.investmentnews.com