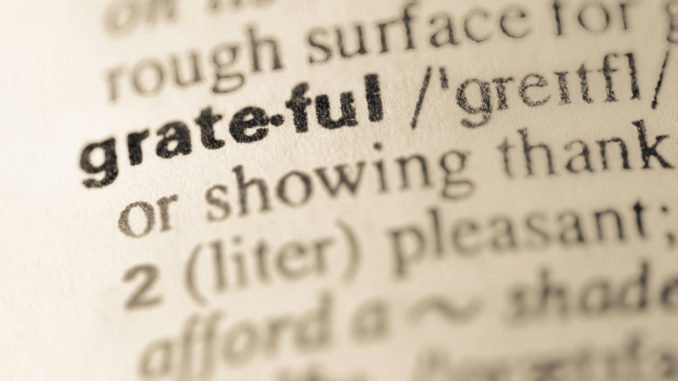 I consider myself to be a fairly easy-going person. Overall, I have a life that is less stressful than many people I know—I have a loving partner, slightly more than a handful of friends I adore, a great, supportive family, and I am grateful.
I am not yet disciplined enough to write down the things I'm grateful for every day, like "they" say you "should" do, but I am thoughtfully and intentionally grateful every day.
Most recently, I've been tested on my intentional gratitude—recently, I very unexpectedly lost a close friend. He was young, healthy, vibrant, kind, the most competent person I have ever met, and the type of person anyone would be proud to call a friend.
Since then, I haven't felt very grateful. I have been angry, even furious to be expected to continue my life as before, but now without him, my very good friend.
After some real thought, I came to realize that the reality is that he was a blessing and a gift to me. A gift I am grateful for. For however long, I was blessed to learn from him, to laugh with him, to share wonderful moments with him.
I feel so grateful when I think about the fun times we shared together. I have not been not robbed of anything. I was gifted both time and part of a journey with a wonderful man.
It's important we realize that each person that comes into our life brings a gift and a blessing. Gratitude has the power to help us rise above loss. Gratitude is life affirming and provides hope. Perhaps most importantly, it can help us let go of the past and focus on the abundance that surrounds us now, and be grateful for the day.
Lisa Petty, Editor

Equal Opportunity Employment Journal