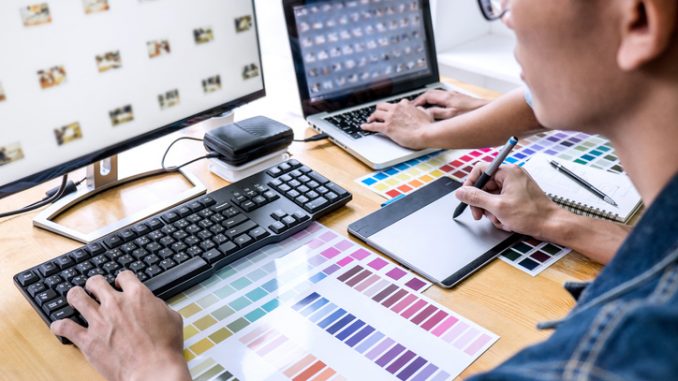 A group of 45 Gap Inc. employees, called the Color Proud Council, is taking diversity and inclusion head-on at the company, overhauling how all of its seven brands market, merchandise and hire to have a new focus on inclusivity. So far, it's working to drive sales.
Bahja Johnson, director of global merchandising at Banana Republic, co-founded the Color Proud Council in 2018. Her goal was to make Gap Inc. more inclusive across product design, merchandising and marketing. The council's focus has since expanded to include recruiting, developing and retaining diverse talent.
One of the council's first big projects was the True Hues collection for Banana Republic. Launched in April, the line of nude basics includes bodysuits, camisoles, shoes and intimates in eight shades, from pale to a dark espresso brown. The council worked with every team involved in the creation of the collection.
"Someone at the Color Proud Council was represented at every single touchpoint, from the first trend board to the collection's merchandising, to make sure we had a compelling range of shades," said Johnson.
The response from Gap Inc. to form this council comes at a time when a number of fashion brands are struggling, dealing with controversies around insensitive designs. In July, Gucci named its first head of diversity and inclusion after the company tried to sell a knit sweater in February with an image resembling blackface. The same month, Prada announced a diversity and inclusion council led by director and activist Ava DuVernay after the company sold keychains evoking racist imagery.
"The notion [of the council] is having a chief common sense officer who comes in and looks at all the things you're doing and makes sure it's right," said Jennifer DaSilva, president at advertising agency Berlin Cameron. "Gucci is doing a little bit. It is so important to not just look under your own hood, but to have someone else do that as well."
In the first few weeks, sales of the True Hues collection beat expectations by double digits. Sales of the shoes, specifically, beat retail expectations by triple digits, and with the new color additions, bodysuit sales were 21% higher than any previous quarter. The brand declined to share specific sales numbers, but a boost like this comes at a key time for Banana Republic, which has posted three back-to-back quarters of declining same-store sales.
To read this article in its entirety at  Glossy.co click  here.