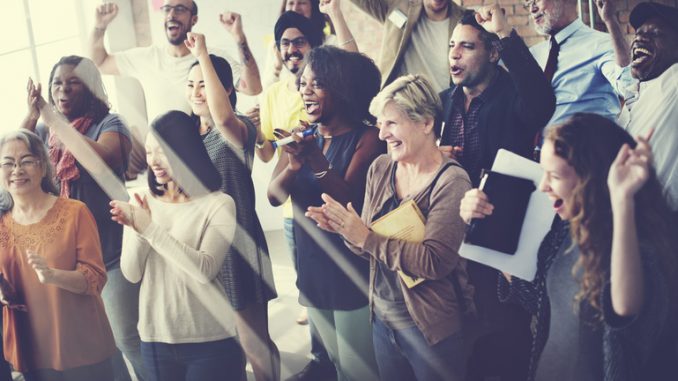 By Halley Bondy
According to a recent study, diverse companies make 19 percent more revenue than companies that don't value diversity.
Opportunities in the Diversity and Inclusion (D&I) industry are exploding. Over the past few years, more companies have been looking for people to diversify their employee base, according to expert panelists at the Ladies Get Paid event Saturday in Brooklyn.
The "Diversity Is Not a Buzzword" panel featured Mini Timmaraju, NBCUniversal's executive director of Diversity and Inclusion; Amy Nelson, CEO and founder of the women's equality organization The Riveter; Daisy Auger-Dominguez, a workplace culture strategist; and Dr. Akilah Cadet, founder of the Oakland diversity organization Change Cadet.
The group discussed Diversity and Inclusion, and how corporations have evolved their priorities over the years.
"These jobs exist," said Timmaraju, who went from being the only woman of color in political campaign work to being the leader of a diversity task force. "So if you have a passion for this work, I would encourage you to consider it professionally because more and more companies are investing."
Here are the major takeaways from the panel:
1. Companies are learning that diversity creates better products.
According to a recent study, diverse companies make 19 percent more revenue than companies that don't value diversity. At Comcast NBCUniversal, executives are investing in diversity more than ever, according to Timmaraju. The motive is practical as well as ethical.
"We are not looking into diversity as a nice to have, but looking at it as essential to the way we're building our workforce, our products," said Timmaraju. "…We say diversity fuels innovation…it makes our products better. If we don't have a diverse workforce producing the content behind the camera…it's going to show in the quality of the product, right? And if we don't have a product that resonates with our customers, we're going to fail as a business."
2. Companies need the push and guidance.
Many corporations want to be diverse, but they don't know how to begin. They seek the help of consultants, such as Auger-Dominguez, to find their starting point.
"I've worked with Fortune 500 startups and social impact organizations, and I like to tell them: 'I'm here to help you reduce the gap between the values that you're espousing and the experience of your employees and the products that you're creating, your consumer experience. And in order to make progress, we have to first acknowledge that there's going to be some discomfort here,'" said Auger-Dominguez. "That this isn't going to be business as usual."
To read this article in its entirety at NBC News, click here.