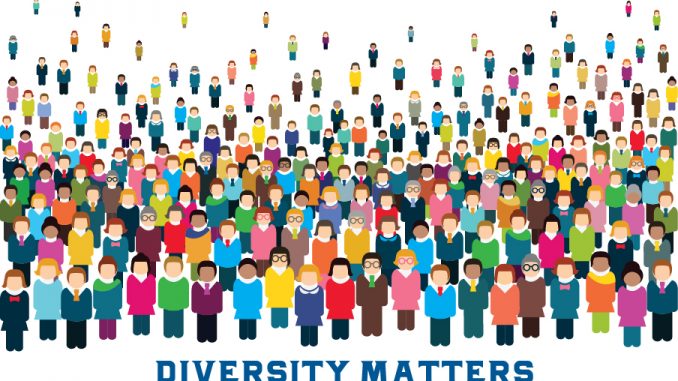 by Janice Gassam Asare Senior Contributor
We seem to have reached an apex—a moment that will surely be written into history. Within the last few months, there has been a spike in diversity and inclusion roles within organizations, following the killing of George Floyd while in police custody. No company wants to be left behind and everyone seems to be clamoring to get a consultant or speaker in-house to help navigate sudden inclusion and equity concerns. Following Covid-19, many companies were contemplating whether to move forward with diversity, equity and inclusion (DEI) initiatives, given the financial constraints that organizations found themselves in amidst the global pandemic. In the summer of 2020, it became glaringly evident that not enough was being done to ensure companies were tackling systemic inequities and racism. Corporations were called out for the lack of congruence between actions and words, following statements in support of the Black Lives Matter movement. Whether company actions are authentic, or performative is left to be determined, but one of the clearest indications of a lack of commitment to DEI is the absence of funding designated for DEI efforts. For some odd reason, companies put DEI at the very bottom of their priority list, and it shows. The social unrest that lingers is exacerbated by company's infinitesimal budgets that are allocated for DEI. Below are three reasons why it's important to allocate an adequate budget for your corporate DEI efforts:
1.    It shows employees you care. Aside from the corporate statements that should become a go-to following a traumatic racial event, dedicating funds to actually create an inclusive and equitable company will solidify your commitment to DEI with employees. Often times employees themselves are the ones advocating for DEI consultants or speakers to come in and work with the organization. Expecting DEI consultants, speakers and practitioners to work with your limited or non-existent budget signals to employees that DEI is not imperative to the organization and is merely an afterthought. If something is important to you, you will spend the money required for it. Well-known entrepreneur, television host and columnist Paul Carrick Brunson shared in a recent LinkedIn post his experience with this at a billion-dollar company. Brunson shared in the post "a company with a $30 billion in annual revenue asked me to be the only keynote speaker at a special event for their black employees…I was offered $1,500…later I received a message stating: 'Unfortunately, the budget for our minority program is limited and so $1,500 is the most we can offer.'" One of the best ways to demonstrate your commitment to DEI is through your tangible monetary support. Companies, especially those with robust earnings, must allot a reasonable amount to support their DEI efforts if they actually care about fostering a diverse, equitable and inclusive workplace for all.
2.    You get what you pay for. The world is full of bargain brands and cost-efficient deals on higher priced items. In some cases, spending less money does not compromise the value of the product or service you are getting. DEI is not one of those cases. In terms of services for your organization, if you are seeking the cheapest option or even free options for your corporate DEI efforts, the saying may be true that you get what you pay for. Organizational leaders often have little problem cutting corners when it comes to DEI efforts. An important question to ponder is whether leadership would do the same when it comes to executive coaching or harassment training. The likely answer is no. So then, one can theorize that ensuring a diverse, equitable and inclusive workplace is not a high priority on the corporate food chain.
To read this article in its entirety at Forbes.com, click here.