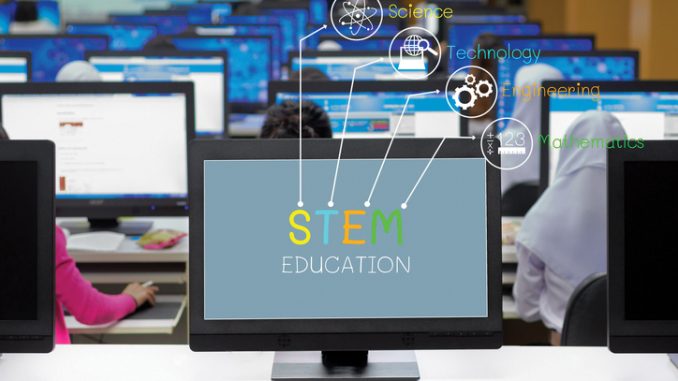 OHUB Announces Historic Partnership With the ActOne Group to Increase the Diversity of the STEM Workforce
New partnership will connect thousands of diverse students and professionals with in-demand STEM jobs through ActOne Group's AllStem staffing and OHUB's nationwide network of diverse applicants.
LOS ANGELES (PRWEB) SEPTEMBER 21, 2018
Today, Opportunity Hub (OHUB) and ActOne Group announced a new partnerships to diversify the STEM workforce. OHUB is advancing its mission to ensure everyone has access to STEM jobs by joining forces with the ActOne Group, a global employment and workforce management company founded by Janice Bryant Howroyd. Howroyd is the first African American woman to build and run a $1 billion business, which includes AllSTEM, a staffing company focused on placing talent with the STEM related skills OHUB helps members develop.
"It is thrilling to partner with OHUB as we work to ensure everyone has access to skills and career paths from which they may flourish and that our clients need," says ActOne Group Founder and CEO, Janice Bryant Howroyd. "We share a passion for activating the potential of every individual."
According to the US Department of Commerce, demand for STEM related jobs grew six times faster than non-STEM related jobs over the past decade, and demand is expected to grow an additional 8.9 percent by 2024.
These jobs are highly compensated paying an average of 29 percent more than non-STEM jobs, but despite high demand and a true opportunity to create pathways from poverty to the middle class and beyond, there is a persistent lack of ethnic diversity in STEM fields.
Data from the Pew Research Center found that black workers make up 11 percent of the U.S. workforce, but only nine percent of STEM workers. The underrepresentation is even starker in Silicon Valley where blacks make up just three percent of the total workforce.
OHUB is working to change this. As featured in a recent Harvard Business Review article, thousands of college students and career changers from all backgrounds, particularly students of color that are actively enrolled at over 250 colleges and universities have joined OHUB since June 19th to level up their tech and non-technical skills, access in demand careers in tech, identify startup entrepreneurship resources, access early stage capital and receive information on exclusive investment opportunities traditionally reserved for the affluent.
Current skills development provided by OHUB include resume development, technical and non-technical interviewing and negotiation skills, over 150 hours of software development and data science bootcamp prep from WeWork's Flatiron School, HubSpot's marketing, sales and CRM admin training, startup entrepreneurship courses, financial and investor literacy, a new blockchain and cryptography course and HBCU@SXSW.
"Opportunity Hub is incredibly excited for the opportunity to partner with Janice, AppleOne President Brett Howroyd, and the entire global team at ActOne, AppleOne and AllSTEM to ensure that our ecosystem members (student, career and beyond) have the greatest opportunity to be hired and create wealth in the innovation economy," says Rodney Sampson, Chairman & CEO, Opportunity Hub. "The future of work and opportunity for people of color, particularly those from socially disadvantaged communities, requires these types of innovative collaborative partnerships."
To read the full article at prweb.com, click here.