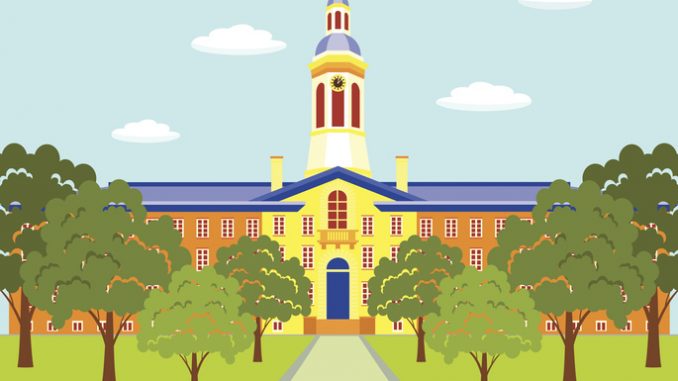 by Emily Aronson, Office of Communications
Princeton University has received national honors for its outstanding commitments to diversity and inclusion. The 2019 Higher Education Excellence in Diversity (HEED) Award is given annually to U.S. colleges and universities by the magazine "INSIGHT Into Diversity."
The HEED Award recognizes a school's comprehensive approach to recruiting, retaining and supporting a diverse range of students, faculty and staff. The award honors colleges and universities that support diversity in many forms, including gender, race, ethnicity, socioeconomic background, veterans, people with disabilities and members of the LGBT community.
"Our standards are high, and we look for institutions where diversity and inclusion are woven into the work being done every day across their campus," said Lenore Pearlstein, publisher of "INSIGHT Into Diversity."
"We're extremely proud to again receive this award in recognition of the many ways in which we've made Princeton a truly more diverse, accessible and inclusive institution," said Michele Minter, vice provost for institutional equity and diversity. "This special recognition is a tribute to the leadership and commitment of individuals across this campus, including Admission, Campus Life, Dean of the Faculty, Human Resources, the Graduate School and beyond.  We look forward to continuing to build on this progress."
In particular, the HEED Award recognized the following initiatives, programs and changes on Princeton's campus.
Princeton's efforts to recruit historically underrepresented and first-generation college students. In the undergraduate Class of 2023, 49.5% are American students of color, 24% are eligible for federal Pell Grants for low-income students and 16% are first-generation college students. Among U.S. graduate students who started at Princeton this fall, 43% are minorities and 28% identify as low-income or first-generation college students.
Princeton has one of the most generous financial aid programs in the country. The University's robust financial aid packages for undergraduates are built on grants, which do not have to be repaid. Princeton's financial aid program does not require borrowing, so students can graduate debt free and 82% of recent seniors graduated with no debt.
Last year, Princeton reinstated its transfer program for undergraduate admission. The transfer program is specifically aimed at well-prepared students who are U.S. military veterans, from low-income backgrounds and community college students.
To read this article in its entirety at www.princeton.edu, click here.