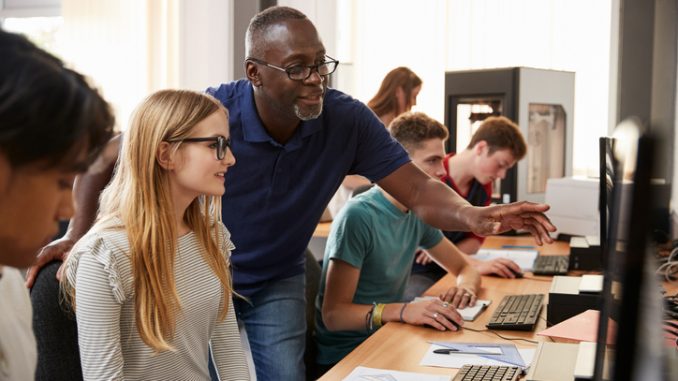 The FAMU-FSU College of Engineering earned a Bronze award and Exemplar status from the American Society of Engineering Education (ASEE) in the inaugural year of the ASEE Diversity Recognition Program.
The college is one of only two engineering programs in Florida to earn the distinctions.
"This is a fantastic achievement for the FAMU-FSU College of Engineering," said Maurice Edington, provost and vice president for Academic Affairs for Florida A&M University. "This award speaks to the critical roles that the joint college and FAMU play in helping to address the nation's diversity needs in high-demand fields such as engineering. I am also pleased that the commitment and work on the part of both universities to foster inclusion have been acknowledged by this prestigious award."
Added Florida State University Provost Sally McRorie: "We are so proud of the FAMU-FSU College of Engineering's commitment to creating a more diverse and inclusive engineering workforce. Diversity and inclusion are core values of Florida State University as an institution. This recognition is a testament to both universities' commitment to creating an excellent educational experience that we hope will ultimately be reflected in the workplace."
The Bronze award is the highest level ASEE bestowed in the program's first year and it signifies the college is "among the nation's leaders in inclusive excellence," according to ASEE Engineering Deans Council Chair Gregory Washington. In its award letter, ASEE identified several key diversity and inclusion elements to which FAMU-FSU Engineering is clearly committed, including an action plan, support, policies, culture and programs that strengthen the K-12 or community college pipeline related to increased diversity in engineering.
To read this article in its entirety at fsu.edu, click here.