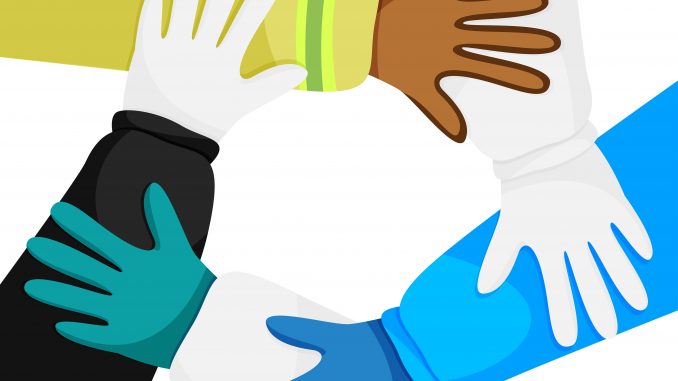 "Even during the toughest of times, we are going to take the step and make this investment," Julie Wood, chief people officer at Crowe, said.
Employers must remain vigilant against discrimination, harassment or intimidation in the workplace even during the COVID-19 pandemic, the U.S. Equal Employment Opportunity Commission has warned. But amid hiring freezes, furloughs and layoffs, companies might put diversity, inclusion and equity initiatives on the backburner. Research shows that despite the demonstrated benefits of inclusive and equitable environments, there's a perception gap as to its importance.
But that's not the case at Crowe LLP, a public accounting, consulting and technology firm headquartered in Chicago, Julie Wood, its chief people officer, told HR Dive in an interview. The firm's leadership has increased its commitment to diversity and inclusion, appointing its first ever chief diversity officer (CDO) April 9, Wood said.
The business case for diversity and inclusion
Prior to his appointment as CDO, Chris Mitchell had been with Crowe for six years serving as a consulting principal within the technology, media and telecommunications services group. "Crowe is already nurturing the values, ethics and culture of diversity, and as we mature as a business, it's critical to have the resources dedicated to it, as well," Mitchell said in a statement.
Chris Mitchell, Crowe LLP's first-ever chief diversity officer
"Chris was a logical choice for us because he's been working with us for the better part of a year or more as our partner champion around D&I," Wood said. To come through the COVID-19 crisis as "a better and stronger firm," a focus on D&I was "more critical than ever," she said. "It was a statement to say even during the toughest of times, we are going to take the step and make this investment…rather than just fighting to survive in the short term and holding back on a decision we knew that was important for our future," Wood explained.
There's research that supports Crowe's viewpoint that a focus on D&I will help the company emerge stronger from what the Brookings Institution refers to as the "COVID-19 recession." Great Place to Work's 100 Best Workplaces for Diversity released in December 2019 focused on the experiences of people of color, women LGBTQ workers, generational representation and individuals with disabilities. Analysts found when doing research for the rankings that diverse companies fare better during recessions.
To read this article in its entirety at hrdive.com, click here.