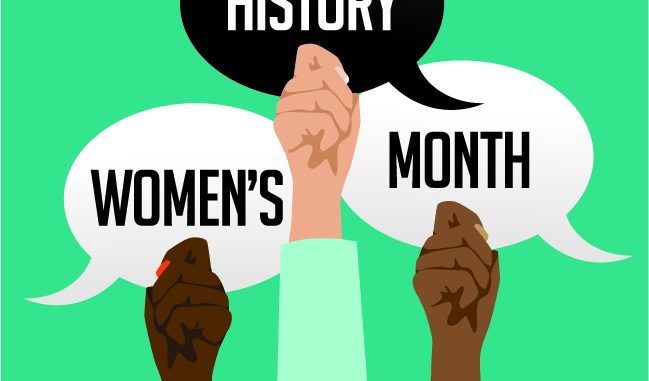 AMES, Iowa – Women's History Month is a time to celebrate achievements, but the directors of two women's centers at Iowa State University say it is also an opportunity to recognize challenges that still persist and how women are making history by tackling those issues.
The record number of women running for president and elected to Congress is one of the most visible ways women are changing the political arena. Karen Kedrowski, director of ISU's Carrie Chapman Catt Center for Women and Politics, says this changing dynamic can help bring attention to issues such as the gender pay gap.
Nearly 56 years after the Equal Pay Act became law, women still make around 20 percent less than men. The gap is even greater for women based on their race or ethnicity. While the Equal Pay Act prohibits discrimination based on gender, some reasons the gap still exists are more nuanced, Kedrowski said.
For example, women are more likely to prioritize their spouse's career over their own or take time off to raise a family. If a woman is constantly starting over, she loses seniority and wealth if she is not at one place long enough to be vested in a retirement fund, Kedrowski said. If she is returning to the workforce after several years, she may start in an entry level position or return to the same pay as when she left.
"These issues are not sexist, but they are gendered in how we understand the differences in the work experience of men and women," Kedrowski said. "The pay gap does not just harm women; it harms everybody in their family. Their children, their partners, their aging parents, all suffer when women are not paid the same as men."
Negotiating for more
Salary negotiations also factor into the wage gap. Sandra Looft, director of ISU's Sloss Center for Women and Gender Equity, says men are more likely than women to negotiate for a higher salary. That is why the Sloss Center started offering "Start Smart" workshops to teach women students negotiation skills and give them an opportunity to practice before heading out into the workforce. Looft says students can still sign up for the next workshop on Thursday, April 18.
If a man starts out making just $1,000 more than a woman with the same skills, the difference compounds over time and widens the gap. Looft and Kedrowski say it is hard for women to catch up when they start behind the curve. Helping women become stronger negotiators is beneficial, but the burden should not fall solely on their shoulders, Kedrowski added. That is why some companies are taking negotiations off the table when making job offers.
To read the entire article at newswise.com, click here.