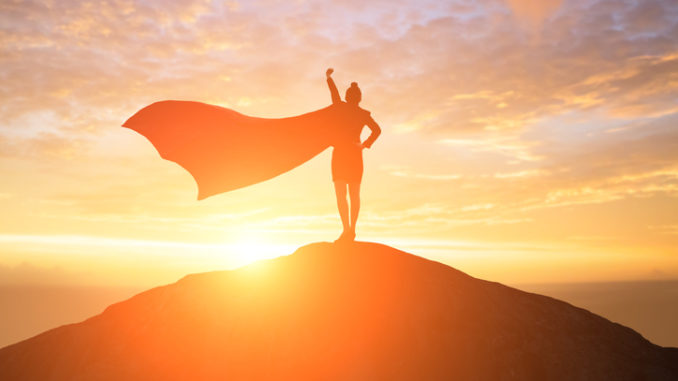 Fortune 500's CEO's Mary Barra (General Motors) and Indra Nooyi are some of the most prominent women in the business world today, and more women are joining that league everyday. There are more female Fortune 500 CEO's than ever, which is great news, but it is dampened by the fact that the total is 25 (5%).
Powerful female leaders are not a new phenomenon. Queen Hatshepsut reigned over Egypt for 20 years, Sirimavo Bandaranaike was the first female head of government in Sri Lanka in 1960. Other incredible women are some like Margaret Thatcher (the UK), Angela Merkel (Germany) and Nobel Peace Prize winner Ellen Johnson Sirleaf (Liberia).
Women have not only made an impact in government, there have been, with more to come, inspirational female leaders in the business world. Here are some inspirational women in business from the past century.
Madam CJ Walker
On her death in 1919, Madam CJ Walker (born 1867 as Sarah Breedlove) was celebrated as the first female self-made millionaire in US history. While the veracity of this has been called into question, with her fortune now thought to have fallen short of the seven-figure mark, this by no means diminishes her success as a businesswoman.
Walker's fortune was made in cosmetics – a range of haircare products for African-Americans, which she was inspired to produce while working as a travelling agent for another haircare company after a scalp affliction caused her to suffer from hair loss. Starting out by selling her products at demonstrations, her success eventually allowed her to move into commercial manufacturing and to train others to take on the travelling sales jobs.
Finally settling in Harlem, Walker was also a generous philanthropist, setting a precedent for female leaders by donating money to causes to advance African Americans, and making a significant donations to the construction of the Indianapolis YMCA.
Helena Rubinstein
More verifiable as a self-made female millionaire, Helena Rubinstein (born Chaya Rubenstein) also made her fortune in the cosmetics industry. Born in Poland in 1872, she emigrated to Australia not long after the turn of the century, soon catching the eye of the locals with her distinct European style. After giving away the supply of beauty creams she brought with her, she eventually starting mixing up her own beauty creams – an enterprise that proved to be so successful she eventually managed to set up shop in the London and Paris, before eventually heading to New York after the outbreak of the First World War.
She wasn't so popular with everyone though – her intense rivalry with Elizabeth Arden (aka Florence Nightingale Graham) is well documented, a rivalry driven as much by their similarities as their differences. She also reportedly once fobbed off Marcel Proust at a party because he smelled of mothballs!
Estée Lauder
When Anthony J Mayo and Nitin Nohria compiled a list of the greatest business leaders of the 20th century in 2005, they controversially named only a single woman on their list. The same woman was the sole female leader in Time's 1998 list of the most influential business geniuses of the 20th century. While this is problematic, it also serves to highlight the achievements of the woman in question – one Estée Lauder (born Josephine Esther Mentzer)
The entrepreneurially-minded Estée Lauder went on to develop her own fragrance – a bath oil-cum-perfume called Youth Dew, which would go on to sell in the millions.
Along with her other cosmetic products (Aramis and Clinique, for example) this made Estée Lauder a billionaire, and earned her a Presidential Medal of Freedom.
Katharine Graham
Katherine Meyer Graham was the first female CEO of a Fortune 500 company, taking the reins at the Washington Post company in 1972 after serving as publisher from 1969 onwards; although she served in the role from 1963 in everything but title after the suicide of her husband, Phillip – the previous incumbent of the role (he was preceded by Eugene Meyer – Katharine's father).
She was at the helm of the newspaper during the Watergate scandal, with The Washington Post's brave coverage playing an instrumental role in Richard Nixon's resignation.
She won a Pulitzer Prize for her 1997 autobiography, Personal History, which among other things details the difficulties she encountered as a female leader. She was also the honoree of Truman Capote's Black and White Ball (ostensibly as least) in 1966, and could count the Kennedys and the Reagans among her family friends.
Anita Roddick
Founder of the Body Shop, Anita Roddick is as well known for her environmental and human rights campaigning as for her business acumen. Indeed, the Body Shop was a pioneer both in prohibiting products that were tested on animals and in adopting fair trade practices.
She founded the Body Shop in the mid-70s in order to provide an income for her two daughters while her husband was travelling. It wasn't her first foray into business, with her and her husband Gordon opening a restaurant and a hotel in her hometown of Littlehampton.
To read the rest of the article, click here!