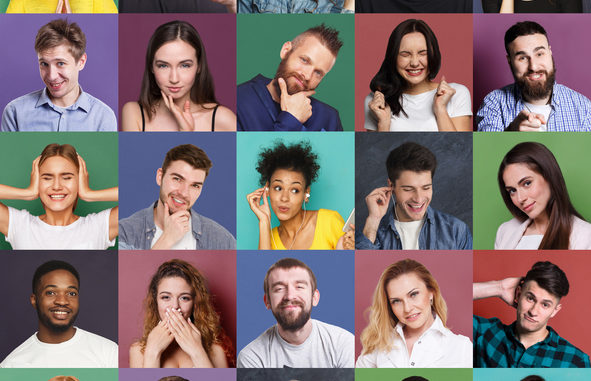 AMES, Iowa – Despite a growing momentum for initiatives aimed at creating more diverse and inclusive work spaces, several barriers still exist that limit the success of these efforts.
To implement meaningful change, a team of researchers says a holistic and systematic approach is needed to ensure practitioners, educators and researchers are all working from the same playbook. In a paper published by the Journal of Public Policy & Marketing, the team examines the role of marketing in fostering diversity and inclusion in the marketplace and provides several recommendations to advance diversity-and-inclusion-engaged marketing.
Samantha Cross, an associate professor of marketing in Iowa State University's Ivy College of Business and a member of the research team, says the recommendations are based on the results of three studies, which included workshops and conversations with individuals working on diversity and inclusion efforts. The research builds upon a previous study of multicultural marketplace well-being, which aims to foster positive experiences for consumers across all cultures through proactive interactions with one another.
"It was an ambitious project to bring together all these players in the room and talk about this very big topic of diversity and inclusion," Cross said. "As a research team, we wanted to understand from those who are impacting consumers – practitioners in the field, researchers and instructors – whether they are all on the same page and speaking the same language."
The researchers found that's not the case. While existing initiatives are well-intentioned, Cross says many are fragmented or lack an understanding of how diversity and inclusion efforts impact consumers. In the paper, Cross and her colleagues identified several barriers to advancing diversity and inclusion-engaged marketing, or DIEM, that fall into three categories:
Meanings and language: A common language and mutual understanding of diversity and inclusion does not exist.
Norms: Evidence and measurements of the impact of DIEM is limited.
Rules: Investment in DIEM is minimal and the marketing curriculum does not include diversity and inclusion, often taught as a separate issue.
Policy recommendations
Cross says some of the barriers exist across fields and others are specific to business or education. To address these barriers, the researchers provided a comprehensive list of recommendations for policy development that focus on changes in the marketplace, education, and research. Cross says success will depend on practitioners, researchers and instructors all working together to develop and implement these changes.
To read this article in its entirety at IAState.edu, click here.