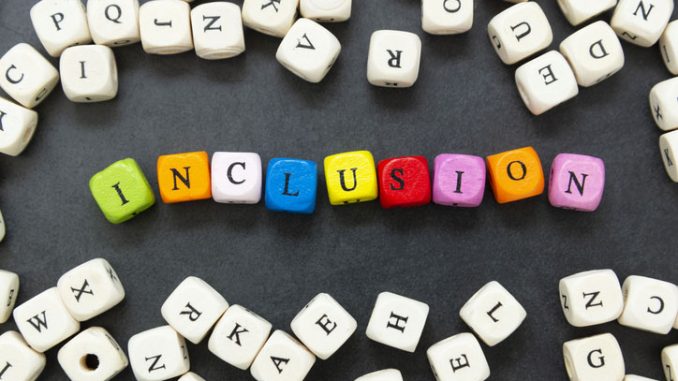 By: Glassdoor Team
As we stride into Pride Month, working for equitable companies is top of mind for many job seekers and employees. Despite some progress being made, LGBTQ+ employees still face an abundance of challenges at work, making their workplace experience less than ideal. In fact, Glassdoor data shows that LGBTQ+ employees are less satisfied at work compared to their non-LGBTQ+ counterparts, and while certain companies and industries are highly rated by LGBTQ+ employees, others still have progress to make. For anyone wanting to work for a company that truly celebrates Pride Month, Glassdoor has made it easier than ever to research companies and see how LGBTQ+ employees really feel about their workplaces.
What We Did
Last year, to help improve equity in the workplace, Glassdoor launched new Diversity & Inclusion (D&I) products and began allowing users to voluntarily share their demographic information. This allowed LGBTQ+ employees, and other groups, to see company ratings and pay data according to other LGBTQ+ employees within a specific company. Today, the Glassdoor Economic Research team examined U.S.-based employee reviews from users who anonymously shared both their sexual orientation on Glassdoor and submitted a 1-to-5 star rating of their current or former employer.
LGBTQ+ Employees are Less Satisfied at Work
LGBTQ+ employees gave their companies an average overall company rating of 3.27 stars out of 5 – that's below the average overall rating for non-LGBTQ+ employees (3.47). And, across Glassdoor's six workplace factor ratings, we see that LGBTQ+ employees are less satisfied with their companies. Most notably, LGBTQ+ employees are less satisfied with the company's Senior Leadership (2.88), along with Career Opportunities (3.03) and Compensation & Benefits (3.13) when compared to non-LGBTQ+ employees.
"Unfortunately, it's not surprising to see that LGBTQ+ employees rate their workplace experiences lower across the board when compared to non-LGBTQ+ employees," said Scott Dobroski, VP of Corporate Communications and a member of Glassdoor's LGBTQ+ employee resource group. "While many companies will turn their logos and social profiles to rainbows for Pride Month, creating a more equitable company is more than just symbolic or superficial moves. It's about action. Company leaders should take time to solicit feedback from their LGBTQ+ employees to better understand what's working well and what needs improvement to further support their workers."
To read this article in its entirety at glassdoor.com, click here.