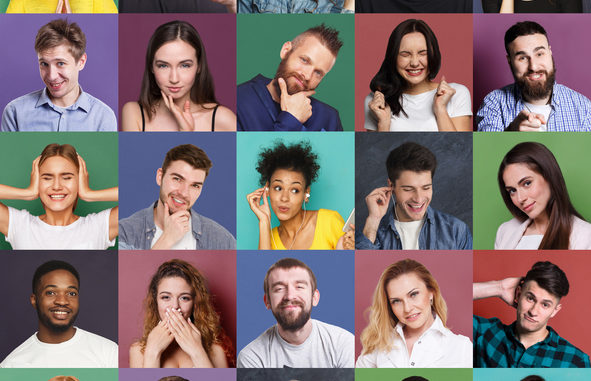 Roughly one year ago, Priyanka Chopra Jonas spoke about her fearlessness in the face of adversity, especially when it comes to her career. "Ambition has no color," she told me at the Forbes Women's Summit. "It has no language. It has no border or country. Ambition is pure ambition. And I have it."\
The actress, producer & activist's latest project falls right in line with that statement—and she wants to bring others on that journey alongside her. Chopra recently announced a collaboration with Obagi, a medical grade skincare product, on its new Skinclusion campaign, which encourages people around the world to recognize and address hidden or unconscious bias, specifically those surrounding skin tone.
Chopra immediately gravitated toward this project, she says, because it highlights the importance of diversity and inclusion in a very 'simplistic' way. "Globally, diversity's something that is not as loud of a conversation as it should be. And by diversity, it is not just different skin types. It's different ethnicities, different people of different likes, dislikes."
The Skinclusion campaign aims to help people identify their unconscious biases and, ultimately, move past them as a society. Visitors to the Skinclusion site can view resources from ICDO and Project Implicit, and take the Skin Tone Implicit Association Test (IAT). They're also encouraged to use #Skinclusion when sharing stories of why diversity and inclusion are important to them. For every social action taken using the hashtag, Obagi will donate $1 to support the ICDO and Project Implicit, with a total donation of $150,000.
For Chopra, this is personal. In high school, she says, classmates would refer to her using racial epithets like  'curry' or 'brownie,' even telling her to "Go back on the elephant you came on." She credits her parents for instilling in her a strong sense of self-worth that allowed her to overcome these biases. Years later, with a globally successful career, Chopra is using her personal experiences to make a difference for others. "I hope, with this campaign and with things that I do and other people are doing and the awareness that's created around it, it'll change sort of the biases that we have, subliminally."
To read the entire article at forbes.com, click here