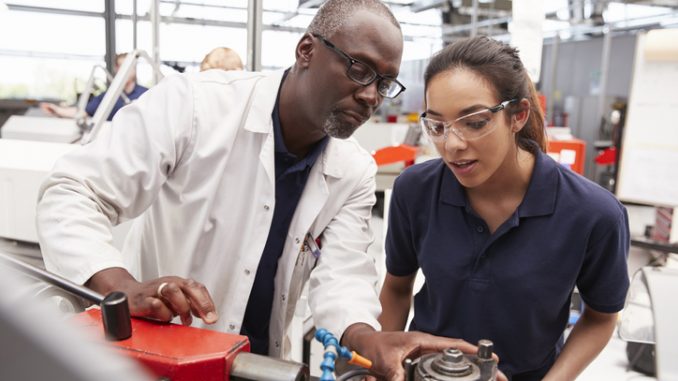 WASHINGTON, DC – The U.S. Department of Labor has awarded nearly $1.5 million to help recruit, train, and retain more American women in quality pre-apprenticeship and apprenticeship programs, and pursue careers in manufacturing, infrastructure, and cybersecurity, among other industries. The Women in Apprenticeship and Nontraditional Occupations (WANTO) grants announced today help expand pathways for American women to excel in the workplace.
"Expanding apprenticeship opportunities for women strengthens America's dynamic economy," said U.S. Secretary of Labor Alexander Acosta. "This expansion creates a pathway to family-sustaining jobs."
Grantees will provide one or more of the following types of technical assistance:
Develop pre-apprenticeship, apprenticeship, or nontraditional skills training programs to prepare women for family-sustaining careers;
Provide ongoing orientations for job creators, unions, and workers on creating a successful environment for women to succeed in the workplace; and
Establish support groups and facilitate networks for women to improve their retention in the workplace.
The grantees are:
Aroostook County (Maine) Action Program, Inc. ($354,941)
Chicago Women in Trades ($398,971)
Community Services Agency Metropolitan Washington, DC, AFL-CIO ($297,432)
Vermont Works for Women ($351,846)
The grants are administered by the Department's Women's Bureau and the Employment and Training Administration. Visit the Women's Bureau for more information.