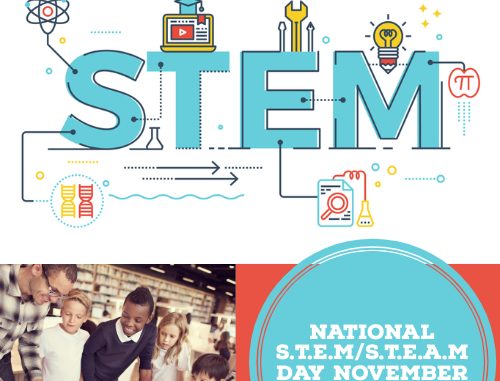 Full S.T.E.A.M. ahead!  November 8 is a day meant to inspire kids to explore and pursue their interests in Science, Technology, Engineering, Art and Math.  Inspired by the Project Mc² brand, created by MGA Entertainment, the S.T.E.A.M.- based franchise features four super smart girls who are part of a super-secret spy organization called NOV8 (that's "innovate").
      Fun fact:  The November 8th date is a play on words for same as that super- secret organization, NOV8, making it the perfect date to inspire innovation!
Why is S.T.E.M./S.T.E.A.M. so important, now more than ever before?
·         S.T.E.M./S.T.E.A.M. is all around us and shapes our everyday experiences
·         Of the U.S. Labor Department's predicted 10 fastest growing occupations, nearly all of them are S.T.E.M./S.T.E.A.M. careers; therefore an interest in S.T.E.M./S.T.E.A.M. early on can lead to success later on in life
·         The U.S. has fallen behind other nations in science and math education; we need to motivate young kids to pursue these subjects to keep up with the rest of the world
·         We must close the gender gap that exists in S.T.E.M./S.T.E.A.M. related-careers. Building interest in girls is critical to their future earning potential.
HOW TO OBSERVE
You can celebrate National S.T.E.M./S.T.E.A.M Day by tuning into the Netflix original series Project Mc², or by visiting www.projectmc2.com where you can become an honorary member of NOV8 and go on super-secret spy missions with the Project Mc² characters; McKeyla, Adrienne, Bryden and Camryn.  Use #STEMSTEAMDay to post on social media.
Let's innovate together and prove that Smart Is The New Cool!™
HISTORY
National S.T.E.M./S.T.E.A.M. Day was submitted by MGA Entertainment. The Registrar at National Day Calendar proclaimed it will be celebrated annually on November 8.
Article from NationalDayCalendar.com