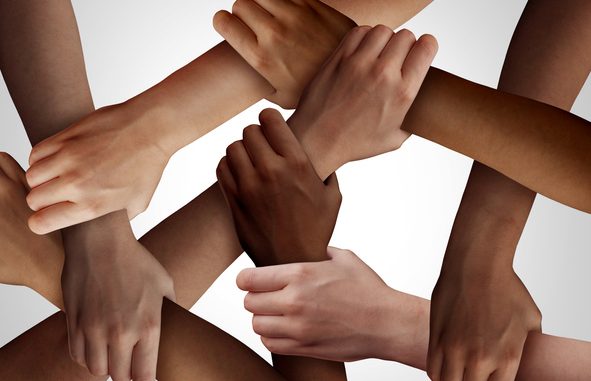 Through an honest and entertaining presentation, the renowned Human Resources senior leader invited attendees of the 30th edition of this important Latino business leadership event to reflect, beyond good intentions, on actions that can cause a real impact when it comes to making diversity a daily practice within companies.
With 25 years of experience in global leadership on diversity and inclusion, focused on offering a framework for Latino professionals to transcend in their workplaces, Mónica Díaz shared the experiences of almost a decade on corporate boards, compiled through the notes that she was taking while helping to develop more diverse organizations, and that point a path, both for companies to back up their words of inclusion with action, and for Hispanic professionals to raise their voices and show that they have what it takes to get on the right track with their companies toward success.
Díaz, who has a B.A. in Psychology (Magna Cum Laude) and an M.A. in Industrial/Organizational Psychology from the University of Puerto Rico, also completed an Executive Leadership Institute program at the Tuck School of Business (Dartmouth College).
"From Intent to Impact: The 5 Dualities of Diversity and Inclusion" is the name of her book, as well as the presentation that sheds light on how to effectively carry out diverse hiring processes at a business level.
Díaz first points out the difference between two types of leaders:
1. Leaders who "get it"
Those who notice those inequities that others like them do not necessarily perceive.
They ask more questions about people who are different from themselves.
They help others connect the key points about those differences.
2. Leaders who "don't get it"
They may have good intentions, but may not be aware of the negative impact.
They may not have the life or work experiences necessary to understand the importance of the differences that matter most in the lives of others.
They can benefit from exposure, hands-on, and sometimes immersion experiences to become more culturally relevant, especially about specific differences between humans.
THE 5 KEYS
"It is important to reflect, when advancing professionally, on the decisions we have to make, how much I want to sacrifice, how much I am willing to change to reach leadership positions," Díaz told attendees, referring to the fact that no one is going to give them anything and that they are the ones who have to take the initiative to make the changes happen.
To read this article in its entirety at Aldianews.com, click here.