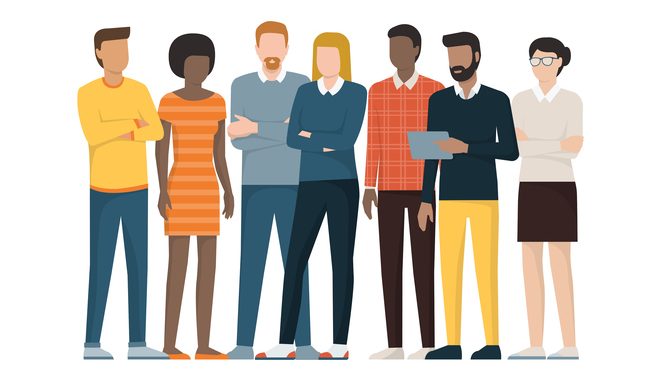 In today's extremely competitive yet socially conscious business environment, one of the best ways to sustain an innovative organization and attract talent is to create an inclusive environment where a diverse range of voices can be heard. Just think of all the areas in which diversity is a powerful asset: The ideas students are exposed to in school, input on public policy, the culture of a city or a country.
Why would successful businesses be any different?
When a company creates a culture that celebrates diversity and welcomes contributions from all of its employees, it will benefit from a robust, open exchange of ideas and an atmosphere of mutual respect. Everyone will feel free to bring all their knowledge and skills to the table.
But as Kate Fiedelman, who spearheads diversity and inclusion efforts at Pinterest, pointed out when I first began digging into this topic several years ago: "Caring about diversity has to exist innately."
So if diversity and inclusion are becoming more important to American businesses, how can you ensure that you're making the most of your talented workforce by amplifying all voices in your company?
Tip 1: Engage employees in diversity and inclusion efforts
"Real inclusion is more than the neutral acceptance of differences–it's the proactive effort to derive benefits from those differences," says Jolen Anderson, the chief diversity officer at Visa. Anderson oversees the implementation of a wide range of initiatives designed to foster inclusion at the company.
Tip 2: Build a professional culture that rewards "upstanders"
Although a company's leaders have an essential role to play in catalyzing greater diversity and inclusion (by hiring and promoting the right managers, establishing rules and guidelines that promote inclusion, etc.), this effort requires buy-in at every level. And as a 2017 Deloitte report notes, it also requires "changes in processes and systems" that all employees need to be capable of implementing and observing.
Tip 3: Broaden your definition of diversity
When many people think of diversity, demographic characteristics like gender and ethnicity come to mind. While these are vital factors in the development of a diverse workforce, Anderson explains that there is a second dimension of diversity based on life experiences, like where you went to school, the languages you have learned over time and the skills you have gained over your career. Capturing both dimensions brings a rich combination of backgrounds and perspectives that ultimately foster a dynamic and innovative work environment."
To read the rest of the article, click here!