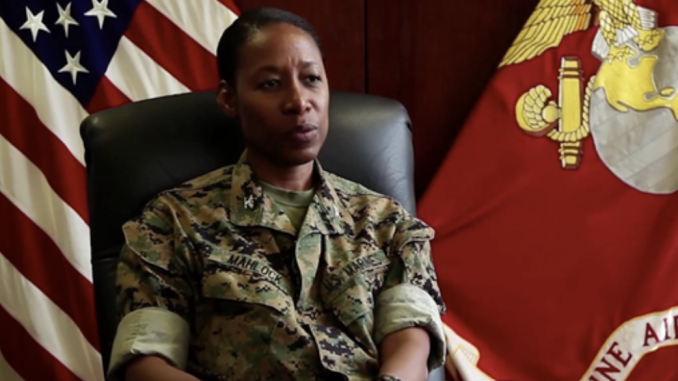 Marine Corps Col. Lorna M. Mahlock, the deputy director of Operations, Plans, Policies and Operations at Marine Corps headquarters outside Washington, D.C., will become the first black woman to don the rank of brigadier general if she is confirmed.
Mahlock's nomination was first reported by ABC News. The Marine colonel has not made a public statement since her nomination, but in 2016, she discussed her experience in the Marine Corps as part of a video dedicated to Women's History Month.
"Over my 30 years in the Marine Corps, my experience in terms of how women have evolved has been very positive," she said in the video. "It's been a steady rise. I'm very, very hopeful."
The Marine Corps is the smallest of the four military services and has the lowest percentage of female members, according to Marine Corps Community Services.
And just under a hundred women across active duty and reserve Marines are serving in various combat job fields that were previously closed to women.
The first black general in Marine Corps history was Marine aviator Frank E. Petersen Jr. He was selected as a second lieutenant in October 1952 after completing flight training and was promoted to brigadier general in 1979, according to Marine Corps University.
To continue reading click here!