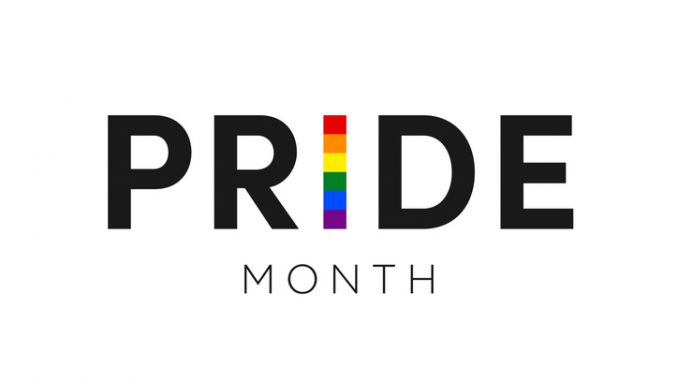 Around the world, June is recognized as Pride Month, commemorating a tipping point in LGBTQ+ history during the 1969 Stonewall Uprising in Manhattan. The purpose is to celebrate the impact LGBTQ+ members have had on the community. However, we cannot forget about also honouring this tradition in the workplace. It's important to take a moment this month to celebrate our differences and work towards a more inclusive future in the workplace.
The Society for Human Resource Management defines inclusion as "the achievement of a work environment in which all individuals are treated fairly and respectfully, have equal access to opportunities and resources, and can contribute fully to the organization's success." So, let's take the opportunity to discuss how employers can join the trend of improving these qualities at work and learn why inclusion is so important for employee wellbeing.
Statistical Truths About Diversity & Inclusion in the Workplace 
A Harvard Business Review study surveyed over 16,000 employees from 14 countries in 2019. The research found some pretty interesting realities about how LGBTQ+ people feel they fit into their company's Diversity and Inclusion (D&I) policies. Unfortunately, 75% of underrepresented groups (LGBTQ+, women, racial and ethnic minorities) do not feel that they're benefiting from their companies' D&I programs. To add to this, members of majority groups continue to underestimate the obstacles that underrepresented employees face.
However, on the flip side, a sizeable majority (61%) of employees still believe diversity and inclusion strategies are beneficial and essential, from research at Quantum Workplace. These employee perceptions of D&I play a pivotal role in employee engagement and thus impact company culture. Employees who believe "no change in D&I is needed" tend to be more engaged compared to those who believe their organization needs D&I improvements. So, those underrepresented individuals who desire more intensive D&I programs tend to feel less a part of their company culture in the first place—a disheartening reality.
How can employers change this disconnect? It starts with improving inclusion. One-third of employees surveyed from the Quantum Workplace report believe an inclusive culture must be developed before diversity can thrive. If organizations do not foster supportive and open company culture, efforts towards diversity are likely inefficient. To develop a culture of inclusion, this research shows employees believe that the most essential factor is building respect.
"Though flexible in definition, respect is expressed in some very common-sense ways. But common sense doesn't always drive behaviour in the workplace." – Lisa D'Annolfo Levey Founder & Principal, GenderWorks.
Building respect is the foundation for creating an inclusive environment where all employees embody the D&I policies in place. However, all employees across the board must embrace these qualities in order for D&I benefits to thrive.
To read this article in its entirety at headversity.com, click here.