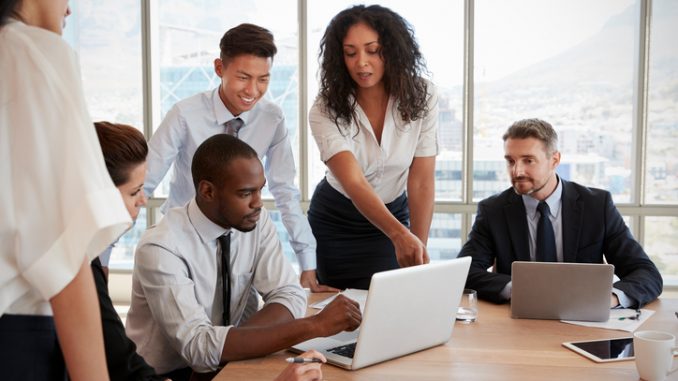 One of the most powerful Irish individuals in the Silicon Valley tech scene, Square CFO Sarah Friar has her eye on the smart money but also a better working world for women.
It's a balmy evening in Dublin and as the rush-hour traffic begins and queues assemble outside her Ladies Who Launch event at the city's Mansion House, I encounter Sarah Friar, busy among the troops putting in the last-minute touches to tables.
Friar, the CFO of Square Inc – Twitter CEO Jack Dorsey's other multibillion-dollar business – is arguably one of the most powerful Irish people in the Silicon Valley tech scene, and the business mind behind what is currently a fintech that processes $70bn worth of payments a year.
Hailing from Northern Ireland, Friar was named Financial Woman of the Year in 2014. Last year, we reported that she was also appointed to the board of team messaging service Slack, which is changing the world of work as we know it.
While Twitter gets all the media attention, Square could turn out to be one of Dorsey's biggest legacies in terms of the impact it is having on empowering businesses all over the world, with its mobile card readers for smartphones and a range of fintech apps.
Hip to be Square
As we sit down to talk, Friar betrays her original engineer calling by geeking out over a range of Square devices on the table before us and showing me various instantaneous transactions on her iPhone. "With Square, the minute you start swiping a card, the bits and bytes are encrypted as it goes through the reader and once it is in the cloud, the transaction is fully encrypted and off the device, so nothing is left behind."
Friar grew up in what she describes as "the sprawling metropolis of Sion Mills" in Co Tyrone, where her love of science and maths was nurtured by her teachers before she landed a coveted scholarship to study engineering at Oxford.
Her first break in engineering came when she secured a job with a gold-mining company in Ghana, but it nearly ended the engineering journey for her. "The work was fine but I was the only white woman on that mine and it was a very sexist environment."
Friar's arrival in San Francisco came at a pivotal time for tech. "I was in the class of 2000 and it was a wild time. Stanford definitely feels like that heartbeat of Silicon Valley; everyone there is talking about technology, not so much the next company they are going to build, but what it is going to do to change the world.
"We were climbing the ginormous pinnacle of what became the dot-com bust and so everyone, including all my business school class, were thinking about start-ups to join and dropping out early. There was a lot of pressure to be part of that start-up world. I took a number of classes across the street in the engineering department. That's the other thing that Stanford does really well: it is very multidisciplinary. You can be doing an MBA but also do engineering courses. It is not book learning at its worst, but it is really about open-ended thinking."
To continue reading go to siliconrepublic.com