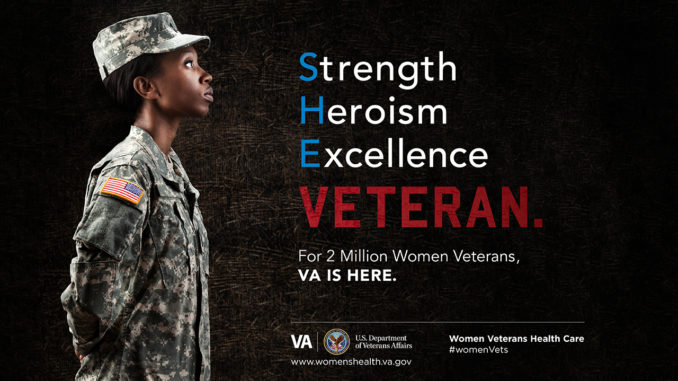 On Veterans Day, November 11, VA honors the 2.1 million women Veterans who have served our country and risked their lives to protect our freedoms, during times of peace and war. VA is thankful to all the generations of women Veterans who have shaped our military and served our country.
America's Women Veterans
There are an unprecedented number of women comprising the U.S. military and Veteran population. Women represent 16 percent of the U.S. military force—363,000 women serving as Active Duty and Reserve Members.  Women currently comprise nearly 20 percent of new recruits.  To date, 345,000 women have deployed since 9/11, representing more than 11 percent of deployed forces, contributing to both Operation Enduring Freedom (OEF) and Operation Iraqi Freedom (OIF) in Afghanistan and Iraq. Women make up nearly 11.6 percent of OEF/OIF/OND Veterans. Fifty-six percent of all women Veterans have served during the Gulf War Era (August 1990 to the present).
Today, women are the fastest growing Veteran group, accounting for 10 percent of the Veteran population, a number which is expected to increase at an average rate of about 18,000 women per year for the next 10 years.
To read more click HERE!