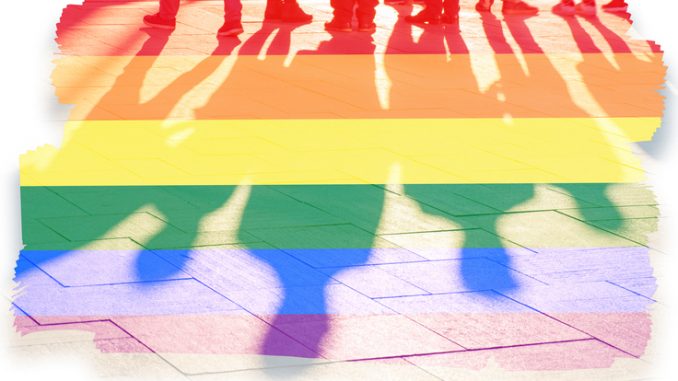 The Minnesota Vikings will become the first NFL franchise to host a large-scale summit focused on the inclusion of LGBTQ athletes in sports.
The event, scheduled for June 21 at the Vikings' new practice facility, will include panels featuring gay, lesbian and transgender athletes and coaches, including Olympic diver Greg Louganis, triathlete Chris Mosier and former NFL defensive tackle Esera Tuaolo, who played five seasons for the Vikings. The audience is expected to include 200 athletes, high school and college coaches and members of LGBTQ organizations from the Twin Cities.
"I think it sends a message that we at the Vikings, and others, believe in being inclusive," Vikings chief operating officer Kevin Warren told USA TODAY Sports. "My hope and desire is that this inspires individuals, this inspires businesses and corporate entities, and inspires sports teams, in all sports, to really sit back and say, this is a fact of life. This is reality. We have individuals who may be in pain on our teams. They may not feel they have an opportunity to talk about these issues, and hopefully this is the spark to get some of these issues out on the table and allow people to become more comfortable in addressing these issues."
Former Vikings punter Chris Kluwe, who has been a longtime advocate of LGBTQ rights, has advised the team during the planning of the summit and will also participate in the event. Kluwe in 2014 threatened to sue the Vikings after he said an assistant coach made homophobic remarks. He also alleged that his activism led to his release in 2013. Kluwe settled with the organization in 2014, and the two sides have worked in the years since to mend their relationship.
"Ideally, it's not just one team doing it — it's something that a lot of teams are looking at it and saying, 'Hey, we can do something like this,'" Kluwe told USA TODAY Sports. "Hopefully it goes off really well for the Vikings. Regardless of my situation with them and how that ended, the big goal is to make sure that other athletes don't have to go through that situation and that LGBTQ athletes are able to be who they are."
The NFL has not had an openly gay player on a roster since former Missouri defensive end Michael Sam was drafted by the St. Louis Rams in 2014. Sam did not make the Rams' regular-season roster, but briefly spent time on the practice squad of the Dallas Cowboys and in the Canadian Football League.
To continue reading the article, visit USAToday.com