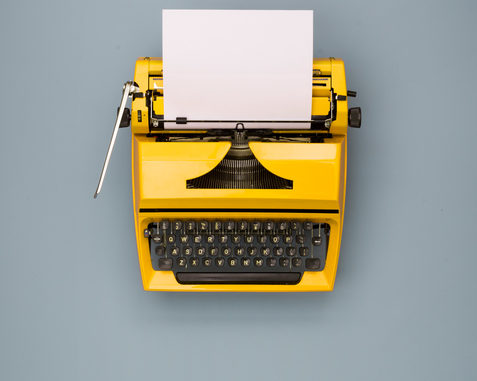 Let's bring more voices to the table!
Sesame Street Writers' Room is a writing fellowship opportunity from the creators of Sesame Street. And they are looking for YOU! Fresh new writing talent from underrepresented racial backgrounds. Emerging storytellers who are selected to join the Writers' Room fellowship will receive hands-on writing experience guided by Sesame Street veterans and other media industry leaders. Learn about previous fellows and speakers HERE.
Applications for the 2018 Fellowship Program will open on January 8. Please visit us again at that time to apply.
About The Program
Seven to ten writers from underrepresented racial backgrounds will be selected
Weekly sessions will take place at the Sesame Street NYC offices in Summer 2018
Includes eight, three-hour sessions on creating children's educational media content
Learn from industry writers, producers, agents and executives
Complete at least one script during the program
Up to two participants will have the opportunity to receive creative development deals and further mentorship
What Are The Requirements?
All applicants will be asked to submit the following items with their application through their profile on the Writers' Room portal. For additional questions about any of the requirements, please visit our FAQ page or contact us at writersroom@sesame.org
Application Check List
Application form (available starting January 8, 2018)
Resume: this can feature your overall work experience, NOT only writing experience
Personal statement: tell us about yourself, for example, why you want to write for children's educational media, how your experiences influence the stories you tell, why you value diversity/representation in children's media, etc. (up to 500 words)
Original script sample: 11-page maximum, it should NOT contain Sesame Street elements, it can be an excerpt from a larger piece you've written, it must be content written for children
More info on your script: what's the bigger picture/idea of your script sample? (up to 150 words)
Application must be submitted by February 4th, 2018 11:59PM EST
Am I Eligible?
All participants must meet the following criteria in order to qualify for the program. For additional questions about eligibility, please visit our FAQ page or contact us at writersroom@sesame.org
Eligibility Check List
Participants must be a U.S. citizen or permanent resident
Participants must be 21+ years old
Must come from an underrepresented racial group
No extensive media writing experience, such as having written more than 6 episodes for a network or cable scripted/narrative series
Participants must be able to attend 8 weekly sessions in NYC, which will be held on a weeknight evening. Travel and lodging expenses are at the participant's sole responsibility.
Find more information here!