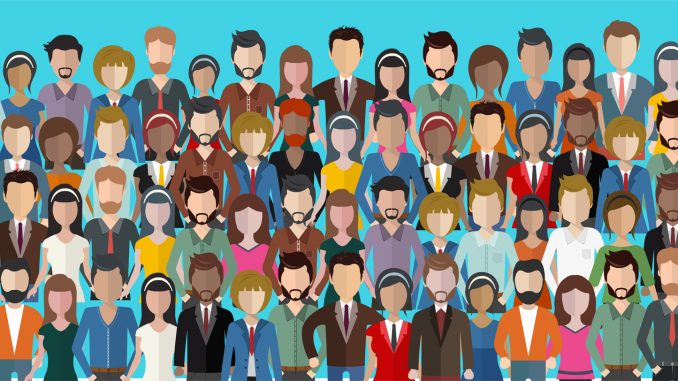 Diversity recruiting is, without exception, one of the best things you can do for your business.

But what, exactly, is it?
Article provided by Diverse Recruiting Experts
It is the process of seeking out job candidates from diverse backgrounds to fill open positions within an organization.
The concept of a "diverse" workforce, however, extends beyond ethnicity…it includes underrepresented groups such as women or veterans as well.
Benefits of Diversity in the workplace
A study published by the Boston Consulting Group (BCG) reported that "only about 11% of senior leaders in S&P 500 companies hail from ethnic and racial minorities, up only 2% from 15 years ago and still quite far from 38%, the share of US adults representing ethnic and racial minorities."
Companies, however, gain a competitive advantage over the competition when they incorporate diversity within their workforce…an advantage that also leads to increased revenues.
In their publication titled The Mix That Matters: Innovation Through Diversity, BCG reported that "a study of 171 German, Swiss, and Austrian companies shows a clear relationship between the diversity of companies' management teams and the revenues they get from innovative products and services."
Just a few other ways that hiring for diversity benefits an organization include:
Resilience
A company with a diverse workforce will be able to respond to both internal and external changes with a higher degree of success than one which is homogenous. Why? Because the company that is comprised of diverse individuals has at its disposal a wide range of worldviews and life experiences. These factors lead to innovation and creativity when responding to both internal and external problems.
As reported in the Forbes article titled A Study Finds that Diverse Companies Produce 19% More Revenue, BCG found that
"increasing the diversity of leadership teams leads to more and better innovation and improved financial performance." And that
"Companies that have more diverse management teams have 19% higher revenue due to innovation."
Obviously then, the management of any organization that wants to survive the changing business landscape would do well to adopt the principles and processes of diverse recruiting.
Increase in productivity
As the different angles of a diamond that's been cut combine forces to lend brilliance to the gem, so too will the different observations and viewpoints of a diverse workforce.
Put simply, when you bring together people with different cultures, backgrounds, experiences, and perspectives on problem-solving, it's quite easy to see that you'll come up with a diverse range of solutions. And more solutions will result in greater productivity.
A McKinsey study found that "for companies ranking in the top quartile of executive-board diversity, ROEs (Returns on Equity) were 53 percent higher, on average, than they were for those in the bottom quartile."
The authors of the study maintain that these findings weren't applicable to any particular industry, which is good news for any organization that wants to remain competitive – and profitable. "The broad range of companies in our sample makes us confident that industry-specific distortions—those arising, for instance, when a particularly profitable industry has high numbers of foreign executives—are negligible."
Problem Solving
While research confirms what we intuitively know, companies benefit when their workforce consists of diverse individuals; each of them bring a unique perspective to any particular problem, allowing the team to evaluate which course of action is most likely to succeed.
Increased language and cultural awareness
Businesses who want to expand their operations in other countries face steep challenges. Aside from language barriers, there are cultural differences—yes even in the world of business—that need to be addressed.
Having a diverse workforce of individuals with different language and cultural backgrounds, who represent at least some of the nationalities they want to do business with can help companies expand their reach.
Larger and more varied pool of candidates
When an organization says that it embraces diversity, it will naturally attract a wider range of individuals. However, people are smart…the company's actions have to match what it says.
For example, if a company says that it believes in diversity, yet the company culture doesn't reflect it, that company will have a hard time drawing diverse candidates to its doors
Employee Retention
When a business has a reputation of promoting equality and creates an atmosphere of acceptance for all of its employees, they will find that employee retention will remain high.
Why do You Need a Diversity Recruiting Strategy?
Hopefully, the case has been made for just how beneficial recruiting for diversity can be for organizations. Companies who want to remain profitable cannot afford to neglect adding diversity and inclusion efforts to their company policies. If your organization wants to improve – or build – a strong, diverse workforce, the following strategies and processes can help.
Ways to improve your diversity recruiting strategy
Look at your branding. Do you have anything in place right now for diversity and inclusion initiatives? What about your Employee Resource Group? Are the groups active? If so, share this fact everywhere; on your website, social media channels, and of course both internal and external communications such as press releases and company memorandums.
Your website should include, at the least:
A diversity vision or commitment statement
Demographic statistics of your organization
A Diversity Charter
Diversity images
Testimonial videos interviewing minority employees from all levels
Awards and public recognition of your diversity and inclusion initiatives
On your company's social media you need to share:
Photos and stories from ERG activities and events
Any pictures, testimonials, etc. that highlight your diversity and inclusion policies
Pictures which showcase your organization's D&I efforts
Diversity organization awards or other public recognition of your diversity and inclusion initiatives
Set Real Goals
Your diverse recruiting strategy should be more than meeting some arbitrary quota…you must include retention goals within your strategy. As any hiring manager will know, you can get someone in the door, but encouraging them to stay requires a whole other set of skills.
Before mapping out what you want to accomplish, assess your company's current policies, practices, benefits, and demographics. This will give you a baseline that you can then use to determine the progress you're making towards your goals.
Change Your Sources
Look for candidates where you've not looked before. For example, if you've only looked for candidates in traditional schools, look at historically black universities and colleges or institutions with a large proportion of women or minorities.
Connect with groups that serve veterans, members of the LGBTQ community and/or older residents.
If you need to find local candidates, radio ads spread a wide net and can work well to find candidates within specific geographical areas.
Check Your Language
Does your communication "speak" to individuals who are seeking to work with organizations that value workplace diversity?
A simple, cost-effective way to increase diversity within the talent pools you create is using language to signal a desire to hire a diverse workforce.
Keep the following points in mind when creating a job ad for your next opening:
Don't use "gendered words" (e.g. ninja or dominate)
Only list out your "must-haves" and make the list reasonable in length
As much as possible, avoid using corporate jargon
Point out your organization's diversity and inclusion initiatives
Emphasize benefits such as childcare subsidies and/or paid family sick time
Create A Diversity Recruitment Plan
As part of your diversity recruitment plan, add the following sources to your recruitment process:
Join multicultural professional associations and connect with student groups to widen your network.
Attend career fairs – both in person and virtually – that target underrepresented individuals such as people with disabilities, veterans, minorities, and women.
Hold your own virtual career fair
Tweak your employee referral program
Already have an employee referral program in place? Good.
Then boost it by adding a message about the need to diversify the workforce. Don't be vague…be deliberate about your company's needs as well as the importance that diverse referrals have to your company's diversity and inclusion initiatives.
Article provided by Diverse Recruiting Experts